Forgot Password
If you forgot your password, you can follow the steps below to get back into your acoount -
Step 1 - Input Your Email Address
Just like logging in, you need to fill in your account email first (see image below).
Afterwards, click the "Forgot Password?" link and you'll receive the reset-password email.
Step 2 - Renew Your Password
Click the "RESET NOW" button in your email (see image below) and you'll be redirected to the page for changing password (see further image below).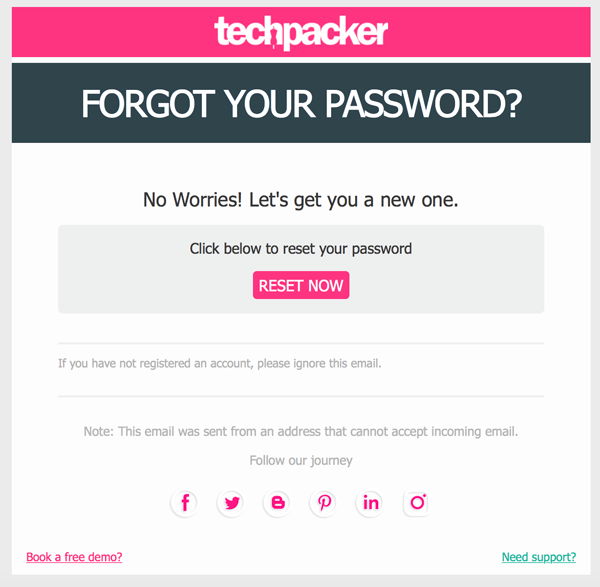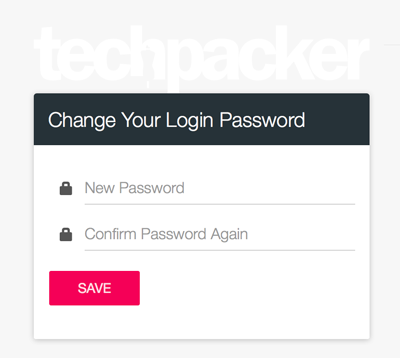 Step 3 - Login With The New Password
Input your new desired password and click save. Now login your Techpacker account with the new password.